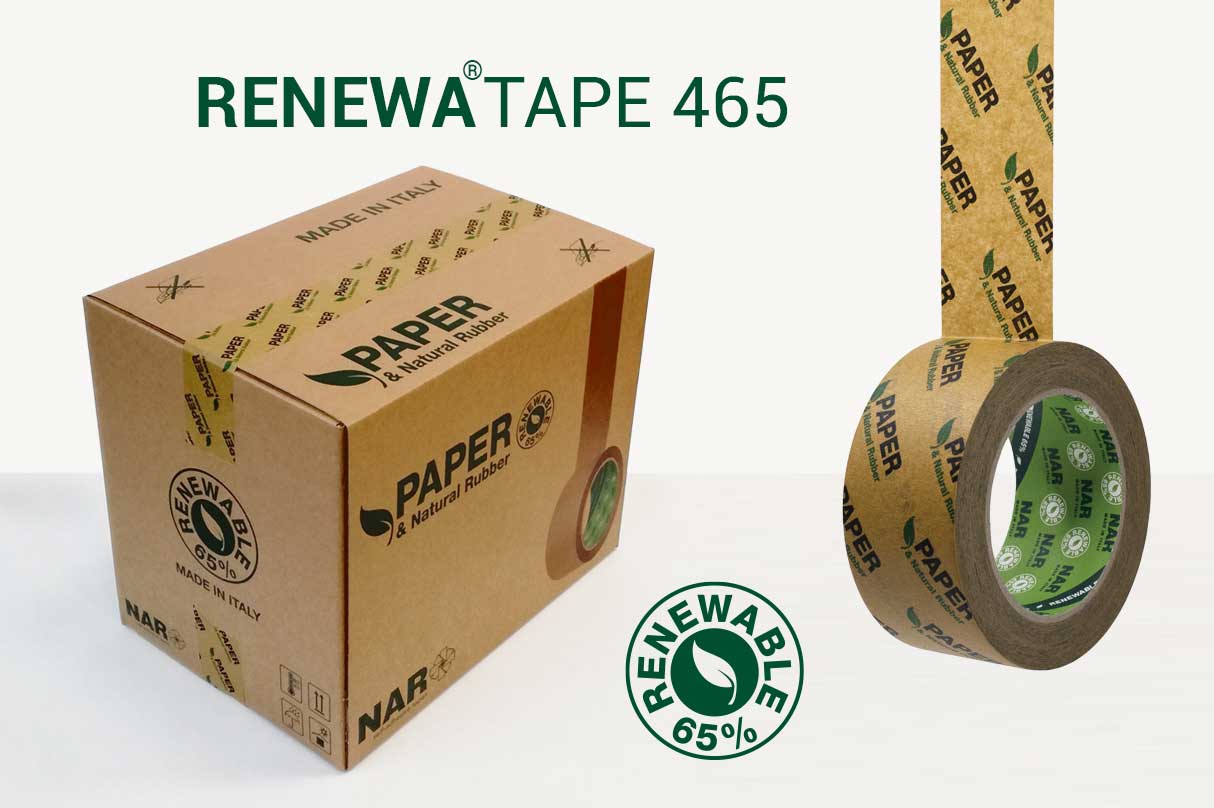 19/06/2020
RENEWA® TAPE 465
At NAR we have always pursued a sustainable growth. Over 30 years ago, we were the first to answer the market's request for a paper packaging tape with the original ECOMASK 460, with natural rubber adhesive. Today, that momentum towards sustainability has reached new sectors, which together with the modern packaging's task to communicate, has pushed us to develop a printed tape that meets the requirements of large volumes with quality and efficiency: the RENEWA® TAPE 465.
We have internally developed an innovative printing technology and have worked together with our suppliers to ensure that the product is sustainable along the supply chain.
The result is a versatile tape, thanks to the natural rubber adhesive, with a print that is sharp, resistant and with performances that are unmatched in machine roll formats for automatic carton sealing. 65% of the RENEWA® TAPE 465 is made from renewable sources and we are the only manufacturer able to offer paper tapes with natural rubber adhesive that can be FSC® certified.
Contact us for further information.